REVIEWS

"My daughter loves it...
It's like her little protector now!!"
A very Happy Thanksgiving for us at NightSprytes.com thanks to
Princess Nadine's review at her 'Save Money in Winnipeg' Mom Blog.
We thank Nadine for scribing such a thoughtful review and invite
all of our Canadian friends to visit her site and enter her
Rollo the NightSpryte Giveaway competition.
REVIEWER'S CHOICE!
James A. Cox's Midwest Book Review has been one of the most
respected, independent monthly book publications since 1976.
He and his literary loving staff publish their reviews specifically for
community and academic librarians, booksellers, and
the general reading public.
Bedtime with Rollo didn't just make the cut to warrant a review
in their eyes, it made the coveted "Reviewer's Choice" list.
CLICK HERE to visit their incredible website and explore
the wonderful world of literature!
---
MIDWEST BOOK REVIEW

Children's Bookwatch
Volume 19, Number 8 August 2009
Reviewer's Choice
"Bedtime With Rollo the Nightspryte" is an empowering bedtime storybook complete with adorable stuffed toy Rollo that is guaranteed to create "a monster-free room" for any reluctant young sleepyhead.
"Bedtime with Rollo the Nightspryte" presents anxious kids with bedtime monster fears a viable tool to help them face their dilemmas in the field of dreams, so to speak.
Written in rhyme, storyboarded with large, cartoon-like illustrations that keep the interest high, "Bedtime with Rollo the Nightspryte" is sure to fill a definite niche of need in juvenile literature.
Appealing to ages 0-8, "Bedtime with Rollo the Nightspryte" gives kids a reasonable set of reactions to the age old problem of fear of the dark, or "There are monsters hidden under my bed!"
FABULOUS!
That's the word Jill, Mom-in-charge of the current #1 Parenting blog,
ScaryMommy.com, used to describe Bedtime with Rollo the NightSpryte.
When you are the #1 Parenting blog in cyberspace, you don't just
write a review based on your thoughts, you test the product with your
family in real-life situations.
ScaryMommy.com is the web's best for a reason.

Please read her entire review and see how Rollo delivered
Sweet Dreams to this wonderful household.
Wow!
Rollo reviewed on Alan Caruba's BOOKVIEWS!
It's an honor to be reviewed by Mr. Caruba and to be so well recieved as to make it onto his Top Picks for June? It is very exciting, to say the least.
Mr. Caruba's review made it into his BookViews II listing for June and can be read at ReaditNews.com.
OUTSTANDING!
Wow! When it comes to children's book reviews, Lisa Barker, the parenting humorist, author and mom of 5, runs the website that is the place to look before you buy, JellyMom's Children's Book Reviews.
Her Jellymom articles appear in countless publications and her site, Jellymom.com, has garnered all sorts of wonderful accolades. We greatly respect her work and were holding our breath on this one...
If you are a parent looking for insightful, uplifting humor to get you through the week, you will love her website and her books. Needless to say, we do!

OH CANADA! Part Deux!
She did it again... Tammi, Mom-in-Charge of Canada's premier Mom Blog,
My Organized Chaos, has added another blog entry about Rollo and his creators/MENpreneurs,
and her words leave us speechless.
Please check out Tammi's St. Patty's Day Wee Reminder, and explore the rest of
her site for more giveaways, reviews and Mom-inspired insight.
Thanks, Tammi!

OH CANADA!
My Organized Chaos, the Canadian mom blog from Tammi, a married mother of 3 beautiful children, has scribed an amazing review on her remarkably informative website.
Tammi's journalistic talent shines brightly in this piece, and she, too, has honered us by making our Sweet Dreams Gift Set her newest GiveAway to her readers that sign up for the contest.
We ask you to please visit Tammi's blog for all kinds of helpful mom information and reviews.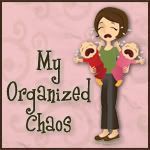 ROLLO'S A HIT!
MomDot.com, Where the Blogging Moms Go, has posted an incredible review of our book and toy. They have also honored us as the newest prize in their GiveAway.
Please visit their wonderful website by CLICKING HERE.
There you can read Bridgette's review, find all sorts of advice and resources from caring moms, and learn about the couragous kids they help through their charity, BLOGGERS GIVE.


Become a Friend or Fan of Rollo the NightSpryte
on Facebook and Myspace.